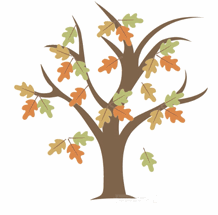 Principal's Message
Wow. It is hard to believe that we are already here at the first quarter break of the 2014-2015 school year. It seems like it was just yesterday that school started.
Attendance Rate UP for CHS:
Our school year has gotten off to a good start. We are down in total number of students this year. Our CHS population is 957 students. That is down by 52 students from the same time last year. As our county sees a decline in overall population, so does it hold true for our schools. At Calaveras High we are looking for a variety of ways to increase the revenue coming into our district. One way to do that is to showcase the awesome programs that we offer for our students. These programs include our ever-popular career technical education classes, our fine and performing arts classes, our slate of Advanced Placement classes, and our athletic offerings to name a few.
Another way to increase revenue to our district is through increasing the daily attendance rate of our students. For the first quarter of school, Calaveras High School earned a 95.27% average daily attendance rate. We are always aiming to stay above the 95% mark and we were able to do that for the whole first quarter. Great job to all for making that happen. Please see the attached article on attendance in this newsletter for more information about the importance of regular daily attendance for our students.
Saturday School is a third way to increase the revenue for missed days of school. For each Saturday School served which is from 8:00am until 12:00pm, the school district makes up for a lost day of revenue which is equal to $34.15 per student. If your student misses a full day of school for any reason, the district is not paid the $34.15 for that day. If your student can attend school for even a part of a day, that is advisable to make sure that he/she can turn in homework and get the next night's homework.
Cold & Flu Season:
Cold and flu season is coming. I wish I could just say NO to colds and flus, but that really does not work. What does work though is making sure that our students eat properly, get plenty of rest and take good care of themselves overall. Parents, please make sure that you help to make sure that your student is taking care of him/herself. If your student is able to come to school, then we do recommend that he/she come to school. If he/she is running a fever of more than 100 degrees, vomiting or having diarrhea, then your student should stay home until the symptoms are gone.
Another couple of critical reminders are to not share water bottles and to make sure that you wash your hands regularly. These are tips to stay healthy by.
WASC Midterm Review:
Some of you may remember the WASC accreditation that CHS went through in November of 2011. Calaveras High School was proud to showcase the school, our programs and most importantly our students and staff to the visiting team. The report that we received from the visiting team validated the things that we as a school need to and have been focusing on as well as the great things that Calaveras High does for our students. The team was very impressed and we remain proud of what our school and our community does for our students.
Roll the calendar forward three years and we are at our midterm revisit coming in March of 2015. We will be visited by the Chair of our original WASC visiting team Ryan Robison, Superintendent/Principal of Sutter Union High School District. We will be working on our report over the next few months.
District Budget Woes:
As we all continue to look into the current and future budgetary issues of CUSD, none of us has a crystal ball. There is an advisory budget committee made up of 38 people from all over the district, various communities, some with significant budgeting backgrounds for private as well as public business and even some with school finance backgrounds. The solution to the district's budget woes will be found not in one single action or one single vote, but in a variety of hard choices…the kind that no one has wanted to make over the last 7 years. As our enrollment numbers shrink, we have to address the spending since the revenues are falling short.
We will make the tough choices and we will see CUSD prosper again as it always has. That is what we truly owe the students of CUSD.
Calaveras Campus Beautification Day:
Please mark your calendar for Saturday, November 15th for our campus beautification day. We will need help from people of all ages for gardening, painting, weed eating, pressure washing, window cleaning, and much, much more.
If you have equipment such as weed eaters or paint sprayers please throw them in. Our goal is to work on making the campus more presentable.

As we head into the holiday season, please watch out for your students, yourself, your school and your community. All my best to you, mm


Prevention Programs offered at Calaveras High School

Friday Night Live
Calaveras County Public Health Services
Michael Magaña, Coordinator
Friday Night Live is a youth development program for students in 9th through 12th grades. FNL partners youth with Public Health staff to develop interventions, activities and campaigns that address areas students want to see improve either on their campus or within their communities. Issues include tobacco, alcohol, and drug use; distracted driving; and bullying. Students develop leadership skills, learn how to collect and use data for action, develop campaigns, present their work to decision makers and work as part of a team with adults from Public Health and their peers. For more information, go to
www.calaveraspublichealth.com or call (209) 754-6460.

John Van Dyck, Roving Counselor
Calaveras County Behavioral Health Department
John Van Dyck is a certified substance abuse counselor employed by Calaveras County Behavioral Health Services. He maintains an active weekly presence in six Calaveras County schools: Bret Harte High School, Calaveras High School, Gold Strike High School, Toyon Middle School, Vallecito High School, and Mark Twain Elementary School. John is available to support students in a safe, confidential, and free manner. John can be reached by emailing jvandyck@co.calaveras.ca.us

Calaveras Youth Mentoring Program
Calaveras County Office of Education
Colleen Dolan, Coordinator
The Calaveras Youth Mentoring Program has been matching eager local youth with volunteer mentors since 2003. The Mentoring Program connects local youth with safe, positive mentors who offer friendship, opportunity and support for making healthy life decisions. Volunteer are thoroughly screened to ensure the safety of everyone in the program. Once matched, mentors and mentees spend a couple of hours a week together for at least a year doing things they both enjoy—sports, crafts, cooking a meal together, or working on a project. Mentors receive extensive training, plus regular monitoring of the friendship, as-needed support, and invitations to group field trips and events. Contact the program at calaverasmentoring.org or call (209) 736-6078.

FNL Mentoring
Calaveras County Office of Education
Lauren Robinson, Coordinator
FNL Mentoring is a youth development and prevention program which matches 7th and 8th grade "protégés" from Toyon, Mark Twain, and Avery Middle Schools with older, wiser 10th-12th grade "mentors" from Calaveras and Bret Harte High Schools. The mentors and protégés meet once a week after school for structured, supervised, and very fun activities highlighting important teen issues such as peer pressure, tobacco, drugs, alcohol, body image, cyber-bullying, resistance techniques, and self-esteem. Each week matched mentors and protégés spend one-on-one time together building a friendship that crosses age and school boundaries. The FNL Mentoring program is almost entirely youth-led, which means that the students run the show! With the help of a few very cool adults, mentors and protégés make FNL Mentoring happen. For more information, go to calaverasmentoring.org or call (209) 736-6078.

S.A.F.E. Kids and S.A.F.E. Teens
Resource Connection: Calaveras Crisis Center
Yvonne Fought, Prevention Education Manager
Liz Gilbert, Prevention Educator
S.A.F.E. Teens is a series presented to middle school-aged students and high school mentors that focus on healthy relationships, interpersonal violence prevention, peer pressure, sexual harassment and safe choices. Other topics may include: child abuse, domestic violence and sexual assault. The topics presented in this series are addressed through discussion, small group activities, role plays and video clips.
P.E.P Talks: Prevention Education for Parents, gives an overview of our program, addresses the red flags of abuse, stranger safety strategies and available resources.
For more information, call or email Yvonne Fought at 209-754-6183 or yfought@trcac.org, or Liz Gilbert at 209-754-6138 or egilbert@trcac.org.

Teens Against Tobacco
Calaveras County Public Health Services
Lorena Flores, Coordinator
Teens Against Tobacco (TAT) is a partnership between youth and the Public Health Services Tobacco Prevention Program. The program is for students in 9th through 12th grades at Calaveras High School with an emphasis on the promotion of tobacco free communities in Calaveras County. Current and past projects have focused on tobacco-free parks, smoke-free outdoor dining, and the Healthy Retailers for a Healthy Community campaign. TAT members have opportunities to develop leadership skills, learn how to collect and use data for action, develop campaigns, present their work to decision makers and work as part of a team with adults from Public Health and their peers. For more information, contact Michael Magaña at (209) 754-6019 or email mmagana@co.calaveras.ca.us.

The Grandparent Project
Sponsored by Calaveras County Office of Education and Calaveras County Behavioral Health Services
Bonnie Danielson, Coordinator
Facilitators:
Therese May, East County (VUSD, MTUESD, BHUHSD)
Arlene Weissman, West Point
Bonnie Danielson, West County (CUSD)
The Grandparent Project provides regular meetings and educational workshops in four locations around the county for grandparents (and other relatives) raising children. The meetings improve grandparents' ability to mobilize their social support networks and adapt to their role as primary caregivers. Complex issues such as legal, financial and emotional topics are explored and solutions discussed. The group provides a confidential place to share and hear first-hand how other grandparents/relatives have adapted to these new responsibilities. For additional information or for individual consultation, contact Program Coordinator Bonnie Danielson at
(209) 754-3023.


Yearbooks
Yearbooks are only $65 until October 19th. Order early to take advantage of savings!
Yearbooks can be ordered online at yearbookordercenter.com school code 6119 or on campus in the office or from Ms. Biehle in room 8.
Senior ads are also available for purchase at the same website. Prices for senior ads will increase January 12th, but the process can be time consuming so don't wait!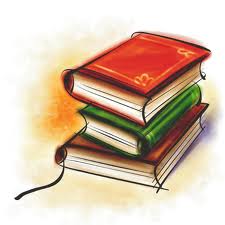 BYP2SD
Register & reserve your spot at this year's CHS Bring Your Parent to School Day!
Enjoy a day with your student and learn more about some HOT TOPICS at our workshops. Presentations on topics such as How to Talk to your Teen about complicated life issues, scholarship & grant information, parent portal, helping your student be accountable, how to deal with bullies etc. Parents are then welcome to purchase school lunch and attend a presentation of Teacher Wish List Items in the library followed in the afternoon by a presentation by administration and Q & A. Hope you'll find this a great way to spend your day and learning about your kid's day.
If you have any questions feel free to e-mail or phone us.
Thank you for taking an active role in your child's education
Schedule:
7:45am – 8:25 am Sign In, Orientation and Light Snacks/Coffee Place: Lower Gym
Time frame Periods Your student's classroom #
8:30 – 9:15AM Period 2 (first half)
9:15 - 10:02 AM Workshop
10:02-10:10 Break
10:10-11:00 Period 4 (first half)
11:00-11:42 Workshop
11:42-12:13 Lunch Presentation in the Library for Teachers Wish List, please join us!
12:18-1:00 Period 6 (first half)
1:00-1:45 Workshop
1:45-2:30 We are inviting everyone to attend the Q & A with Administration during this time frame


Homecoming
Homecoming week is here! Dress up days are:
Monday:
PJ
Superheros
Generations
Tuesday:
Red, white & blue
Fandom
Toga
Wednesday:
Beach
Decades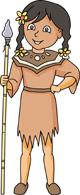 Retro
Thursday:
Opposite sex
Disney
Hipster
Friday:
Red & Gold
Cowboy & Indian
Float building will be after school, each day in the auto yard. There is a homecoming dance Saturday, bid forms are in the office. Listen to the morning announcements for more homecoming fun!